This month marks the 60th anniversary of the successful cooperation between Lindauer DORNIER and E.P.. This special anniversary is an incentive for us to continue shaping the common future with commitment and competence.
Yesterday, in Lindau, we were able to hand over our first order confirmation from February 1963 to Mr. Matheis, the hardly-known Managing Director of Lindauer DORNIER. Together we are aware that a cooperation over such a long period of time is something special. However, our meeting yesterday showed that both partners want to shape the future together and continue the success story.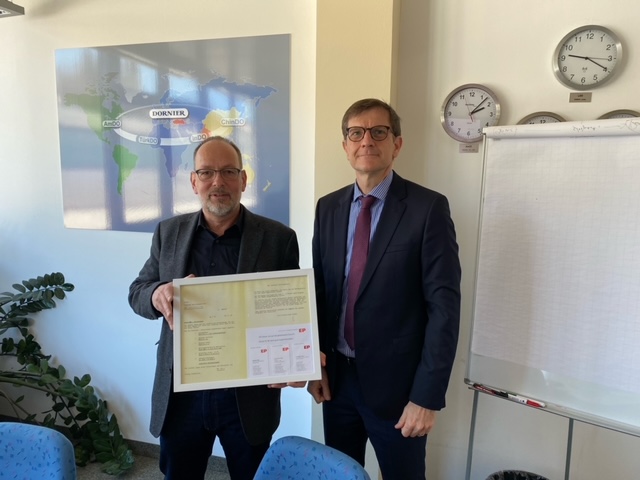 We are looking forward to the future!